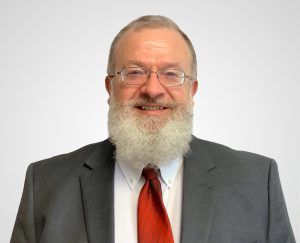 Gregory A. Nave
Contacts
Greg is a litigator who has represented clients in a wide range of insurance coverage and defense, professional liability defense, and commercial and construction litigation matters.  He has practiced in Michigan and Washington State.  He has a reputation for diligently representing his client in litigation, while exploring creative avenues towards successful resolution of disputes.
Areas of Practice
Insurance Coverage:  Represents insurers in environmental coverage, commercial coverage, and automobile coverage matters.
Insurance Defense:  Defends insureds in professional liability, claims arising out of commercial and construction including property damage and personal injury, and first and third-party automobile liability.
Commercial Litigation:  Represents clients with respect to breach of contract and employment discrimination actions.
Construction Litigation:  Represents general and sub-contractors, design professionals, and insurers in a wide range of construction related litigation.
Education
B.A. Economics, University of Illinois, 1983
J.D., University of Illinois, 1986, Graduated Magna Cum Laude
Licensing
Michigan State Bar Association, 1998
Washington State Bar Association, 1986
U.S. District Court, Western District of Washington, 1987
U.S. District Court, Eastern District of Michigan, 2005
Personal
Greg has a history of working with community outreach organizations including initiating programs to provide summer lunches to disadvantaged children, providing coats to needy children and providing pro bono representation of persons with AIDS.  Greg enjoys fishing and hunting.