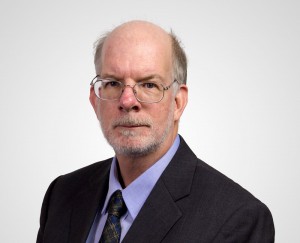 Kevin A. Lavalle
Contacts
Biography
Kevin A. Lavalle brings a wealth of hands-on experience to the firm's practice of environmental and real estate law. He holds a Master of Science degree in Environmental Engineering from the Illinois Institute of Technology, which was ranked within the top 4% of national universities by U.S. News and World Reports. While attending IIT, Mr. Lavalle coauthored an EPA publication on the anaerobic treatment of industrial wastes. Putting that knowledge to work, he published his Master's Thesis that involved the anaerobic conversion of sulfate mining waste to sulfide for the express purpose of recovering elemental sulfur.
Upon graduating form ITT, Mr.. Lavalle worked for the City of Flint where he obtained hands on experience in preparing reports for submittal to the DNR and DEQ, testing groundwater for evidence of contamination and evaluating the water quality of lakes, streams and rivers.
While working for the City of Flint, Mr. Lavalle obtained his law degree from the Detroit College of Law at Michigan State graduating Magna Cum Laude. He began practicing full time with Gault Davison, P.C. in 1990. That practice runs the full spectrum of environmental law including hazardous waste management, wetland use, air pollution control, wastewater discharge, defense of enforcement actions and permitting. He has participated in several important environmental decisions that delineated the scope of operator and arranger liability, contribution protection and the elements of a Part 201 claim.
In addition to Environmental Law, Mr. Lavalle practices real estate law. His experience includes everything from acquisition of bogs for the harvesting of peat to the construction of million dollar manufacturing facilities. Part of that practice includes securing financial incentives for new and expanding businesses.  Mr. Lavalle has successfully negotiated a multimillion-dollar incentive package for an industrial client.
Areas of Practice
Environmental and Real Property Law
Representative Experience
Attorney General ex rel. Department of Environmental Quality v. Richfield Iron Works, Inc., unpublished opinions per curiam of the Court of Appeals, issued Oct. 9, 2001 (Docket No. 219654 & 224318) [Scope of contribution protection afforded to PRPs entering into consent decrees with the State of Michigan].
Farm Bureau Mutual Insurance Company of Michigan v. Porter & Heckman, Inc., 220 Mich. App. 627 (1996) [Seminal case of operator and arranger liability under the Michigan Environmental Response Act].
Freeport-McMoran Resource Partners Ltd. Partnership v. B-B Paint Corp., 56 F.Supp.2d 823 (1999) [Level of proof necessary to support a contribution claim under the Comprehensive Environmental Response, Compensation, and Liability Act].
Hicks Family Limited Partnership v. 1st National Bank of Howell, unpublished opinion per curiam of the Court of Appeals, issued Oct. 3, 2006 (Docket No. 268400) [Elements necessary to assert a valid claim for cost recovery under Part 201 of NREPA].
Hicks Family Limited Partnership v. 1st National Bank of Howell, unpublished opinion per curiam of the Court of Appeals, issued July 15, 2008 (Docket No. 276575) [Plaintiff's status as a PRP does not preclude it from bringing a cost-recovery action under Part 201 of NREPA].
Education
Detroit College of Law, Juris Doctor (magna cum laude), 1988
Illinois Institute of Technology, Master of Science in Environmental Engineering, 1983
University of Michigan, Bachelor of Science, 1980
Professional Memberships
Genesee County Bar Association
State Bar of Michigan (Sections: Environmental Law and Real Property
American Bar Association (Sections: Environment, Energy and Resources)
Publications
Desulfobacter Biocatalyzed Reduction of Gypsum Wastes: Applications to Phosphoric Acid Manufacturing, M.S. Thesis, 1983.
Co-Author: Management of Industrial Pollutions by Anaerobic Processes. United States Environmental Protection Agency, 1984.
Groundwater Contamination: Removal of the Constraints Barring Recovery for Increased Risk and Fear of Future Disease. Detroit College of Law Review. Volume 1988 – Issue 1.
Federal and State Laws Which Impact on Groundwater Considerations at Solid Waste Disposal Facilities. Great Lakes International Solid Waste Management Forum, March 1991.
Underground Storage Tank Update. Genesee County Bar Association Bar Beat, July 1991.
Use of Baseline Environmental Assessment to Avoid Cleanup Liability. 2005.
Awards and Recognitions
Commentator for the following ICLE programs:
Representing Owners and Operators Under Act 307;
The New Michigan Environmental Cleanup Legislation: Liability, Remediation and Real Estate Transfers; and
Baseline Environmental Assessments: BEA's from A to Z.
Community Service and Interests
AYSO Soccer Coach