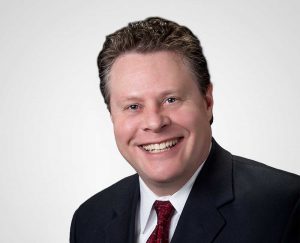 Michael Edmunds
Contacts
Biography
Mike is a trial lawyer.  He specializes in employment and civil rights litigation, but he also handles commercial litigation and personal injury cases.  He has a reputation for being honest and aggressive.  If the case is one that is likely to go to trial, Mike is the lawyer that you want by your side in the courtroom.
Areas of Practice
 Employment (discrimination, harassment, retaliation, Whistleblower Protection Act, FMLA, Fair Labor Standards (overtime), non-compete agreements);
 Civil Rights (1st Amendment (free speech), 8th Amendment (failure to provide medical care), police misconduct, false arrest, excessive force, and deadly force);
 Commercial litigation (breach of contract);
 Personal Injury (auto negligence, No Fault, and premises liability (slip and fall).
Education
 BA Political Science, Brigham Young University, 1992
JD, University of Michigan Law School, 1996
Licensing
 Michigan Bar Association, 1996
 US District Courts, Eastern District, 1996
 US District Courts, Western District, 1997
 US 6th Circuit Court of Appeals, 1997
Personal
 Widower, father of 4
 Eagle Scout
 Speaks French
 Enjoys Fly Fishing and Woodworking