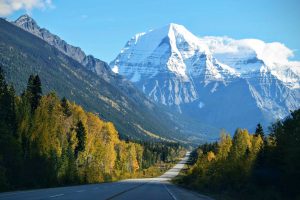 Environmental Law
Worldwide awareness of environmental issues, coupled with the promulgation of a multitude of new laws and regulations has made this field of the law an intensive area of specialization. No one disputes the need for clean air, water, and land. However, in the quest for a cleaner environment, disputes do arise over issues such as who should bear the costs to clean up sins of the past, the applicability of a given regulation or rule, or the method by which the environment is to be protected.
The environmental law services provided by Gault Davison P.C. span the entire regulatory arena from federal and state laws and regulations down to local ordinances. The types of projects we have tackled are as diverse as our client base.
We have:
Successfully defended clients against accusations of flooding by downstream riparian owners.
Negotiated consent decrees with the Remediation and Redevelopment, Air Quality, Waste & Hazardous Materials and Land and Water Management Divisions of the Michigan Department of Environmental Quality.
Assisted in fending off attempts to close the only public ORV Use Area in Southeast Michigan.
Successfully defended potentially responsible parties against CERCLA and Part 201 claims.
Represented a municipality that discovered one of its neighborhood parks was built on an industrial landfill.
Negotiated a Host Agreement between a municipal body and a landfill.
Assisted in the sale of numerous "contaminated" properties.
Provided legal services in conjunction with the establishment of a wetland mitigation area in the State of Indiana.
Represented owners of leaking above and underground storage tanks.
Served as local counsel for the acquisition of assets from a contaminated industrial facility.
Consulted on numerous Due Diligence Investigations.
Represented a citizens group in defeating the construction of a landfill.
Obtained storm water permits for a nation wide trucking company.
Served as counsel to a number of local lake associations.
Served as a counsel to a nationwide environmental consulting firm.
Completed the sale of waste hauling business.
Defended clients from claims under the Clean Water Act for filling of wetlands.
Provided guidance to assist in the establishment of national horticultural product companies.
The limits of our practice know no geographic boundaries. We have provided advice on a superfund site in Miami Florida, explored cost effective ways to test for leaking hydraulic hoists at an auto dealership in Pasadena California and trampled through peat bogs in the Pocono Mountains.
While the field of environmental law has matured, one thing has not changed, the fundamental commitment of our environmental staff to earn the trust and confidence of each client we serve.
Any questions regarding environmental law, please contact Kevin Lavalle.