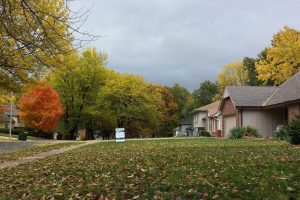 Real Estate Law
The Firm offers comprehensive services in matters regarding the purchase and sale of residential and commercial real estate, real estate development and property disputes. We represent clients who are active in the real estate industry – developers, builders, management companies – as well as individuals who acquire, lease or sell real estate.
Today's real estate transactions require thorough knowledge of both real estate and tax law. Our attorneys have extensive experience in both areas of practice, giving clients the advantage of capable advice in all aspects of property negotiation.
We have solid, long-standing relationships with banks, lending institutions, title companies, surveyors, and others involved in real estate transactions. Staff experts in environmental law also add depth and breadth to this highly regulated area of business.
Contact our firm.