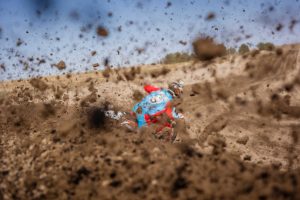 Risk Management
Gault Davison is uniquely qualified to render advice to business clients on the means and methods of avoiding non-budgeted cost exposures – better known as the art of risk management.
Our firm's commercial litigators and business counselors possess years of experience in the anticipation, avoidance, and management of litigation involving a range of civil and regulatory disputes such as motorsports and recreation, intellectual property questions, non-competition agreements, substance abuse programs, consumer claims and business licensing matters.
Consistent with the history and heritage of the area and the firm, we represent many automobile dealers and associations, and individuals involved in motor sports and motor sports racing.
Acting as counsel to these clients, we have become proficient in risk management techniques including loss anticipation and actuarial analysis, negotiations specialty and surplus lines of insurance, loss-reporting analysis, loss control, and litigation strategies.
Whether a client's concern involves high-tech and speed, or the performance of the family sedan, our specialists are well qualified to offer advice and assistance.